Diversity and inclusion in ASICS Frontrunner.
This year at the ASICS Frontrunner conference we we're super excited to be joined by some of our international Frontrunners! I love seeing team members from around the world get together and just spend time together. We're all different but definitely also the same.
The Main theme we were discussing at the conference this year was 'Diversity and inclusion' . Within our South-African team, but within our global team and community as well.I feel that even though it was a theme chosen by global it hits true and home so hard for us as a country –
diversity
/dʌɪˈvəːsɪti,dɪˈvəːsɪti/
noun;
The practice or quality of including or involving people from a range of different social and ethnic backgrounds and of different genders, sexual orientations, etc.
Our country has some of the most diverse cultures in the world! We have 12 official languages and we are referred to as the rainbow nation. I believe this diversity makes us so much stronger. We are accepting of others, understanding in each others differences and we also celebrate it.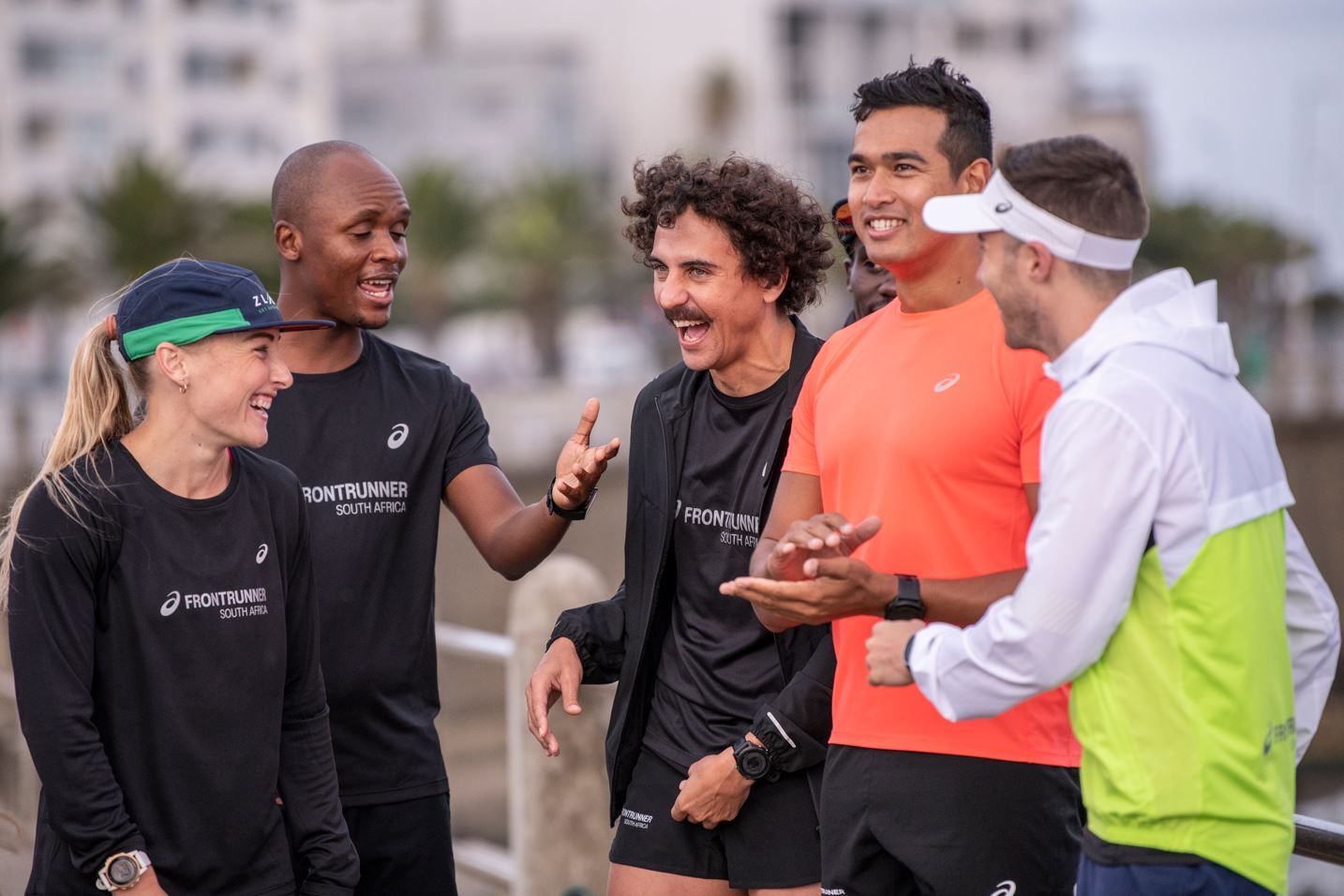 Within our SA Frontrunner team we have so many different cultures, backgrounds as well as social orientations. We strive to be relatable to every person who follows us.
We have all experienced it at some point of our lives, we've been in the in-group or the out-group.When we feel excluded we tend to withdraw and not interact, where as when we feeling included we feel heard and safe.
inclusion
/ɪnˈkluːʒn/
noun
The practice or policy of providing equal access to opportunities and resources for people who might otherwise be excluded or marginalized.
Inclusion for me is a personal perception, it can also be a pre-conception. When we feel excluded we automatically assume that everyone else in the group feels included. When in actual fact they might not even feel that way. For me the only way to conquer exclusion or the feeling of it, it to get involved, to put aside my fears and insecurities and jump in and say "hey how was your day?" When I actually feel excluded coz no one is asking me?
Putting yourself in someone else's shoes help us to beat feelings of exclusion,to empathize with others makes us more understanding towards diversity and others and their struggles as well as joys.
Inclusion brings us joy, but more importantly, it brings us inspiration. It helps us see different points of view and situations from other's perspective. But we have to allow ourselves to feel included.
Diversity means having a seat at table, feeling save to be yourself, despite differences, and inclusion is having a voice.Together they create a sense belonging – which is having you voice heard!
The whole process of applying to become a ASICS Frontrunner can be very disappointing, especially when you don't get chosen. And more-so if you've been applying for multiple years to come!
But if the ASICS Frontrunner program has thought me is that how inclusive you feel is up to you, whether you feel part of the in or out group, weather or not you feel part of your running community around you, if you don't put your insecurities aside and jump into the moment and embrace it for what it is, you will never feel included.
So get in touch, let's go for a run , spend time together and support each other. Reach out to your fave Frontrunner and get to know them, we're all humans and in many ways more similar even with our differences.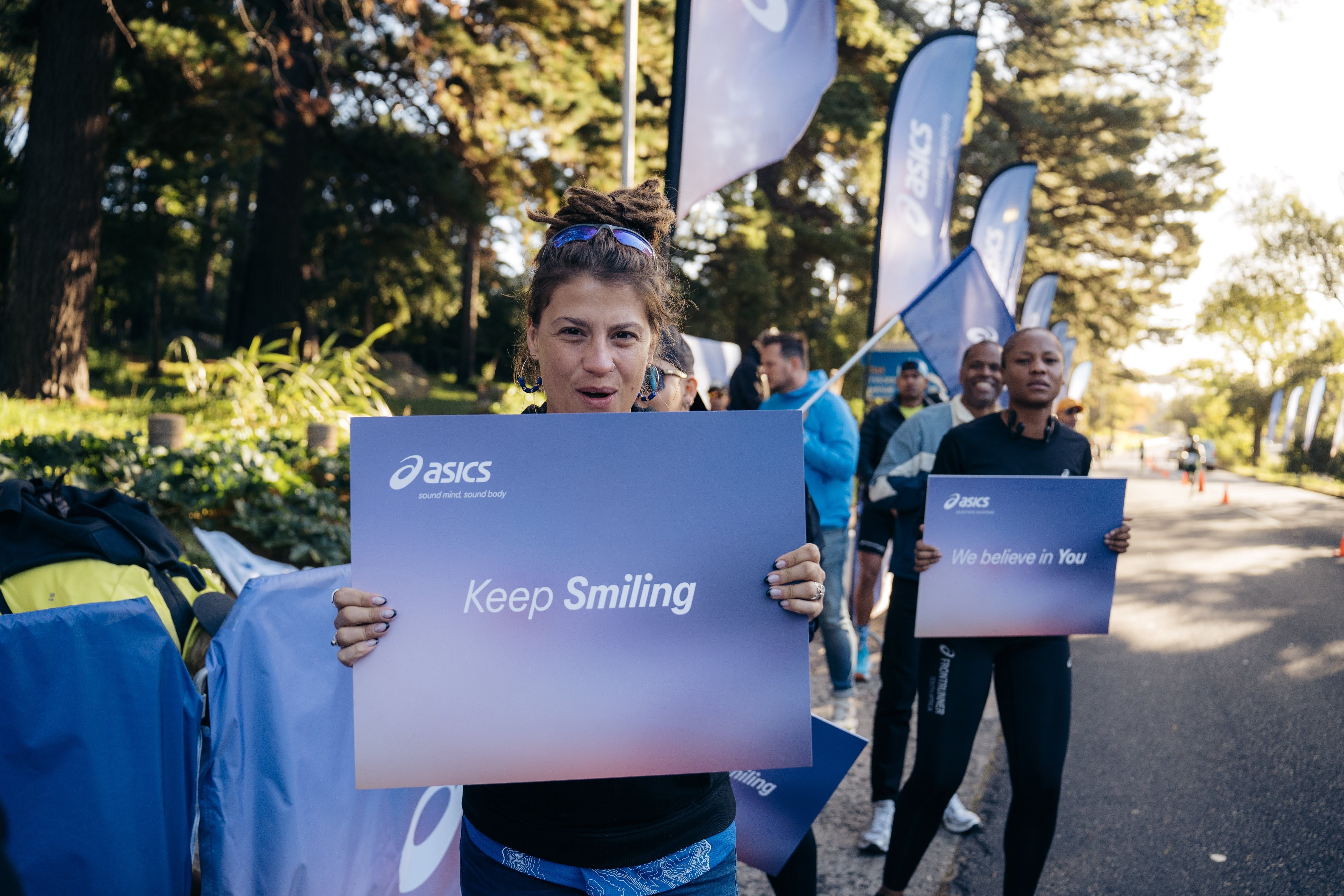 Thank you to the ASICS management team in SA For a amazing conference. Thank you as well as the Global Frontrunner captain, David Lenneman and other international members for joining us, is was such an amazing conference!
Happy Running
Jani
Xx