Two oceans Half Marathon – Race Report
Race Details:
Location: Cape Town, South African
Distance: 21.1km
Terrain: Road Race
Website: https://www.twooceansmarathon.org.za/
Date: 16 April 2023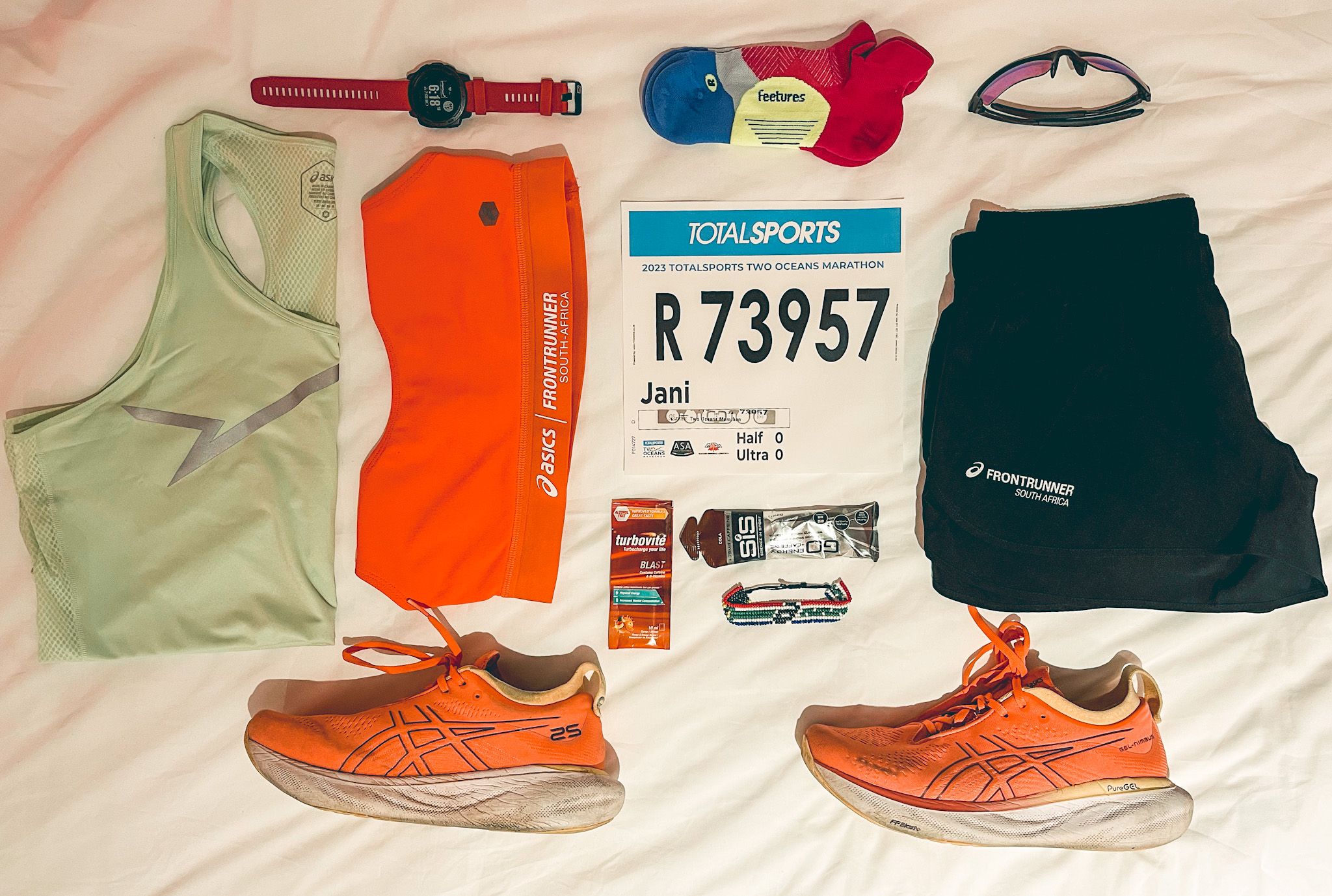 On Sunday 16 April I had the privilege of running the Two oceans Half Marathon. It was I race I planned to train for, but life kept me busier than expected and I arrived at the starting line not as prepared as I hoped to be.
Nevertheless I started in the seeding batch R , the morning of the race I was so surprised to see the amount of people running!! It was insane! There were people everywhere! I started the race with fellow Frontrunner Asande, happy to not be on my own.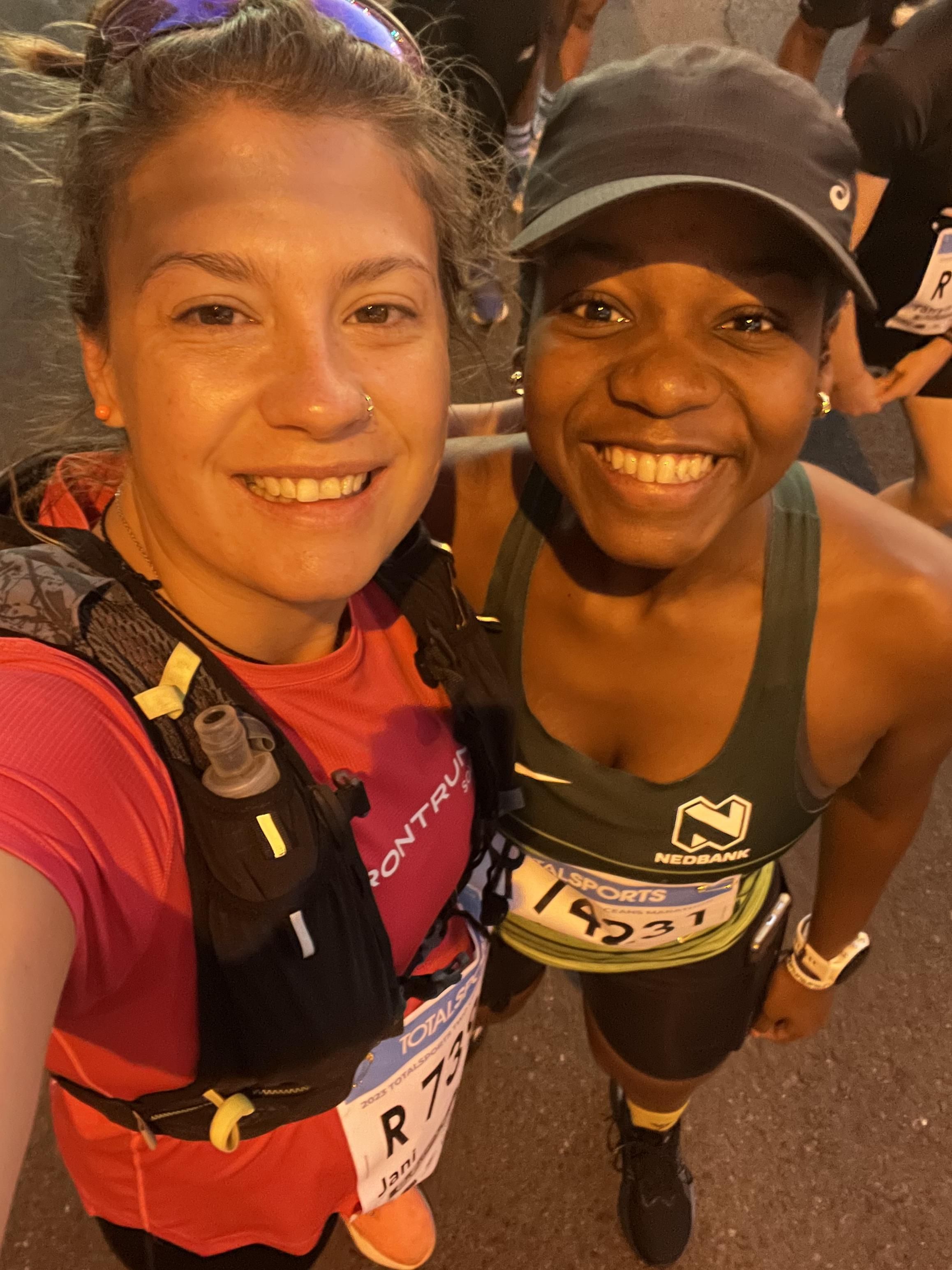 The race had a fair amount of hills but the amount of people on the route definitely helped distract me from how hard they felt, all I was concentrating on was to get out of the crowds.
At about 5km my watch time was 35min and I started to panic at how slow I was going,at this pace I wasn't gonna make my normal time, let alone an improvement! So I literally put my head down and just grabbed a gap wherever I could, going forward without thinking about how my legs felt.
The views were beautiful! Honestly we don't have views like that in Pretoria and it was magnificent to just look up and see these beautiful mountains all around you! At about 7km it felt like all we were doing was going up and up, before I knew it I was at 10km and I had my first gel, the aid stations on the route and the support from the general public is amazing, I think I was smiling ALL THE WAY! Around every corner some was cheering and telling you to keep going!
At about 18km I could start to feel the fatigue settling in and realized for the first time that K was actually getting tired. I reached the ASICS Cheer zone at 19,5km, and seeing everyone familiar was such an amazing boost!! All I had to do now is finish the last 1,6km and that was it!!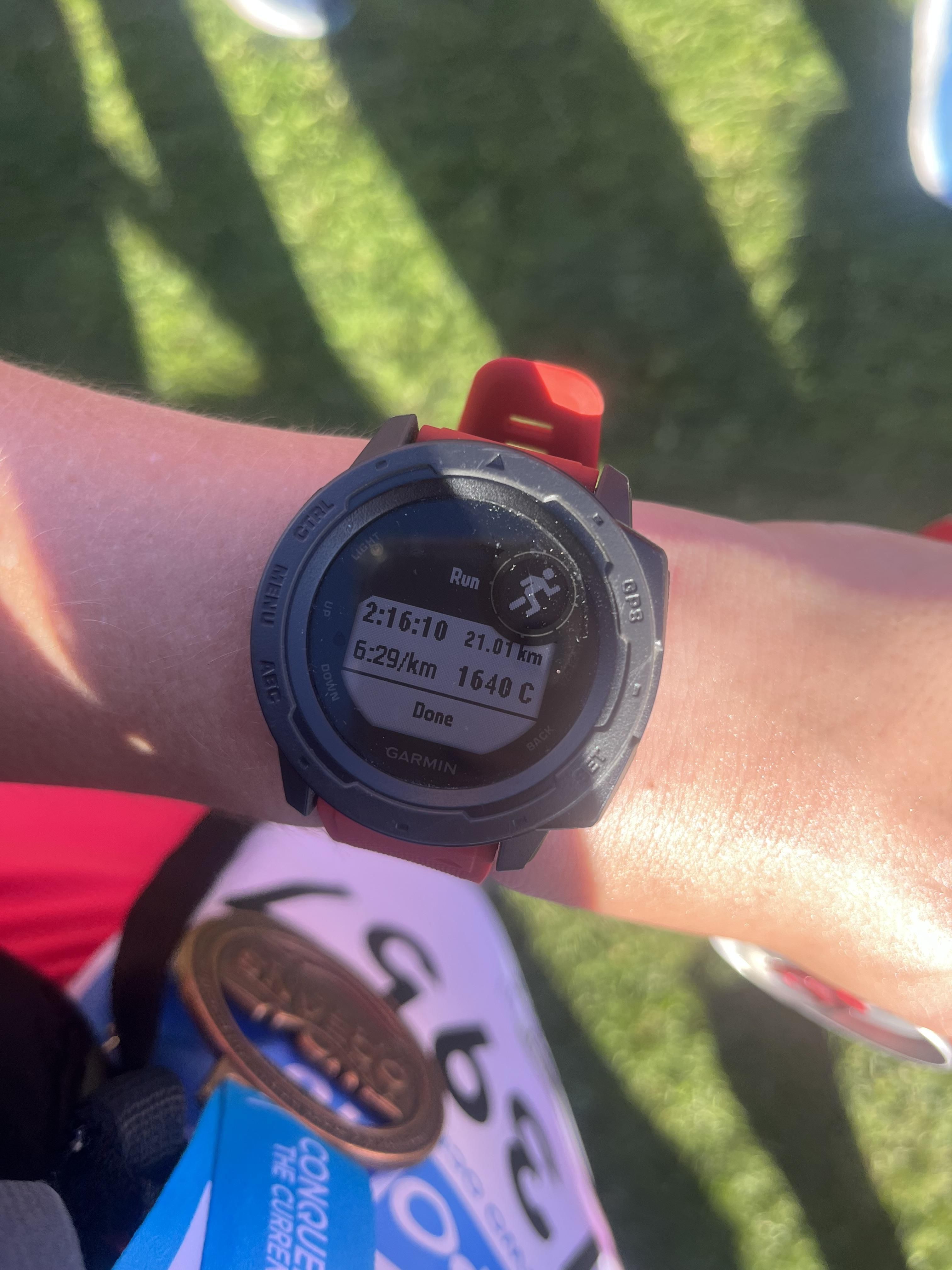 Running into the stadium was a but tough, there was just so many people and no matter how fast I wanted to go it wasn't necessary going to happen as the path was just sooo congested!
Finally made my way into the stadium, super happy about my time and my overall run! It was great! The people around me definitely energized me and pulled me forward. Getting out of the stadium was a bit difficult, again it was so full! I've honestly never seen so many people, not even at Paris marathon!
The best part of the race for me was the timing chips! It was so easy and efficient to track friends that were also running! I was at the cheer zone on the previous day for the 56km, it was also such an amazing experience! I don't care what is going on in our country, if you were at that race you would have seen one-people, our diversity makes us stronger, and our ability to get together , stand together and help and support one another is astounding. It makes me so proud!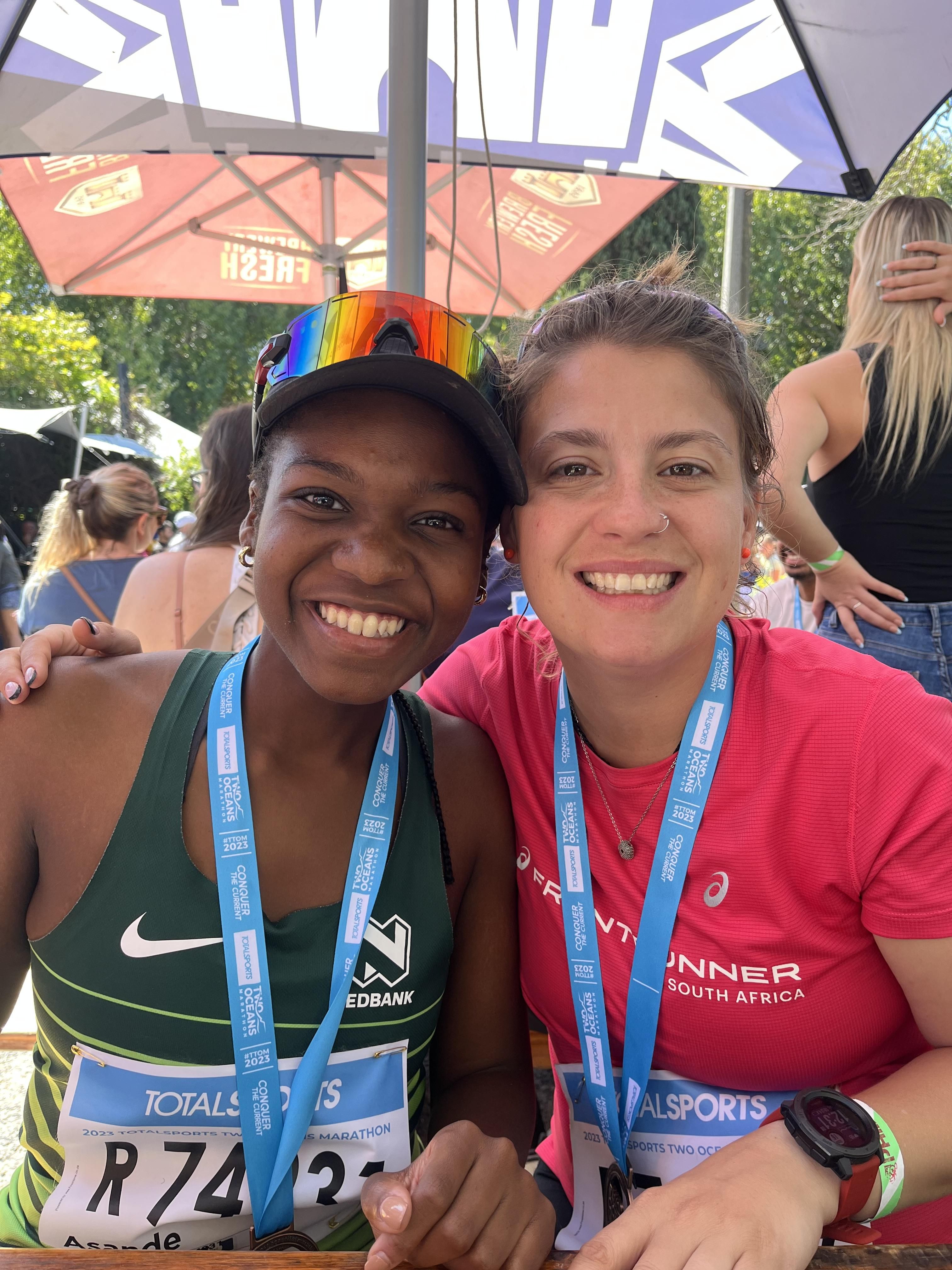 I don't think I'll ever do the Ultra 56km, but I be back for the 21km! A lovely route and overall experience!!
Definitely recommend it!
Happy running
Jani
X